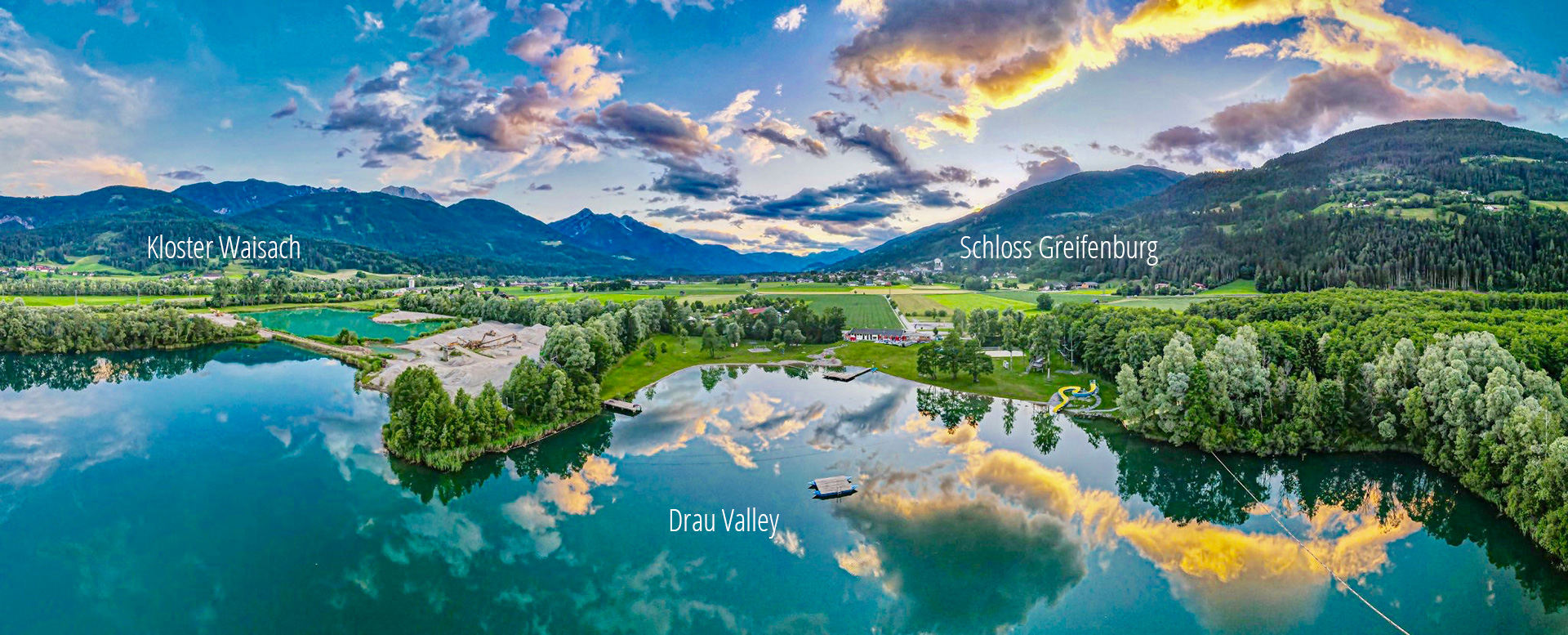 RECREATION IN THE CARINTHIAN MOUNTAINS
Klosterbad Waisach is located on the main road to Lake Weißensee with a wonderful view over the Upper Drau Valley. It is framed by the foothills of the Lienz Dolomites in the west (with Hochstadl), the Gailtaler Kalkalpen in the south (with Reißkofel, Jauken) and the Kreuzeck group in the north (with Scharnik, Hochtristen, Gaugen, Stagor).

The new health center is located south of the Drau, just a stone's throw away from the train station and swimming lake of Greifenburg. It is only about ten minutes by car to the Weißensee, the highest swimming lake in the Alps, and about 30 minutes to the district towns of Spittal an der Drau and Lienz (East Tyrol).
INTERNATIONAL CONNECTION
From Greifenburg's train station you can reach Munich or Vienna in around five hours by train. Salzburg's old town can be reached by car in two hours, Klagenfurt in one and a half hours and Graz in two and a half hours. Udine or Venice are only two hours away and Bolzano (South Tyrol) is a three-hours' drive.