WATER | HERBS | LIMESTONE
Klosterbad Waisach consists of three adventure worlds and thus conveys all the richness that a life reduced to the essentials can offer. The motto PURE HEALTH is lived here, with three central aspects of Traditional European Medicine.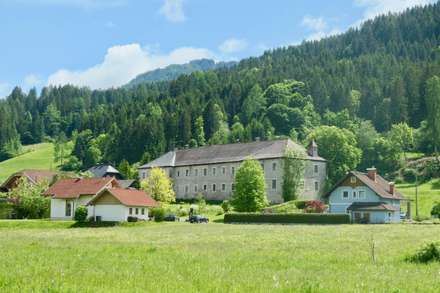 TUFF WORLD
Health needs a foundation
Waisach is located on an extensive limestone mountain, which comes from calcareous water pouring over thousands of years. Tufa is porous, mixed with plant and other organic structures and therefore stores heat longer. It is the basis for healthy cuisine and physical well-being – and is therefore used very consciously – as a food and remedy for nutrition, exercise, physiotherapy, sport and fitness.
WATER WORLD
Health means being in the flow
The Upper Drau valley is rich in water, the limestone south side of the Drau rich in mineral springs that we use for our therapies, on the one hand in the architecture – in the form of water chapels, rivulets, historical fountains, baptismal fonts – on the other hand through applications of Kneipp and monastery medicine – with casts, ablutions, wraps, baths and steam baths. Water purifies and invigorates the senses, it is a food and a remedy.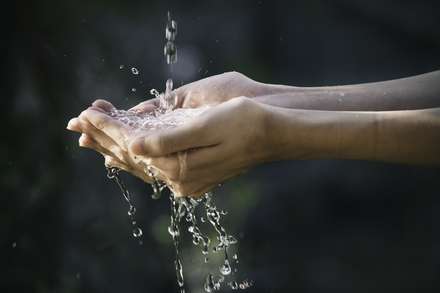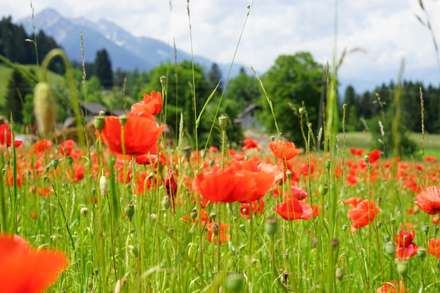 HERBAL WORLD
Health comes from nature
Klosterbad Waisach is a mystical place, rich in the past and future. The knowledge about the healing properties of plants is being rediscovered here. The hospice offers space for silence, spirituality, reflection and encounter – with its herb gardens, an academy for meditation and monastery medicine, 4-temperament rooms and an opportunity for discussion – as a modern counterpart to the "confessional", so to speak.